Information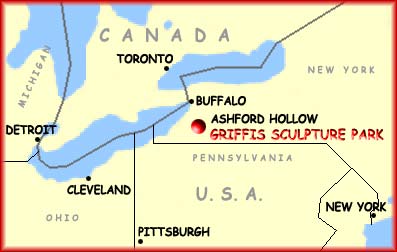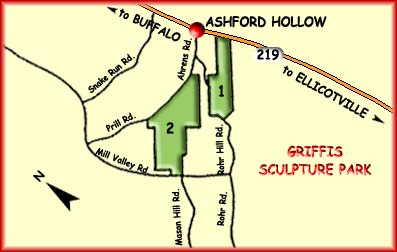 Travel Information
From Buffalo, take the I-90 west to U.S.219 south exit.
Then take the U.S.219 to ASHFORD HOLLOW.
Next, turn right at Ahrens Rd. and follow
the GRIFFIS SCULPTURE PARK sign to the park.
The GRIFFIS SCULPTURE PARK is open from 9 a.m. to dusk.
The park consists of two main parts.
Admission to first part is free, and donations are suggested for the second
part.
Web page created by: Aleksandra Dittwald.
Photo credits: Dominika and Wojciech Dittwald.
Special thanks to Rafal Dittwald.
Please send any comments to alma_ditt@yahoo.com